Icons for Wednesday, Oct. 5th - Friday, Oct. 7th
---
Dustin Lance Black - October 5th

"I heard the story of Harvey Milk and it gave me hope that I could live my life openly as who I am."
Dustin Lance Black is a screenwriter, director and producer. He received an Academy Award for Best Original Screenplay for "Milk. More
---
Keith Boykin - October 6th

"I'm not on a show with a pink triangle or rainbow flag, which means that being gay is just a part of who I am."

Keith Boykin is a political commentator, best-selling author, editor of The Daily Voice, and veteran of two presidential campaigns. More
---
Rita Mae Brown - October 7th

"Don't ask to live in tranquil times. Literature doesn't grow there."
Rita Mae Brown is a novelist and screenwriter best known for her semi-autobiographical lesbian-themed book "Rubyfruit Jungle." More
---
New Icon Search Engine

Through a grant from the MAC AIDS Fund, LGBT History Month 2011 includes an
internal search engine for all 186 Icons
from 2006 - 2011
.
By clicking on
"Icon Search"
and choosing one of hundreds of categories, you'll find links to all the Icons in that category with their resources.
---
Get the FREE Video Link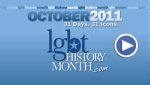 Easily embed the
video player
on your website or blog. Starting
tomorrow,
it automatically updates daily with a new Icon video.
Every day in October, an Icon is featured with a
FREE
video, biography, bibliography
, and
downloadable images
.
---
LGBT History Month 2011 Icons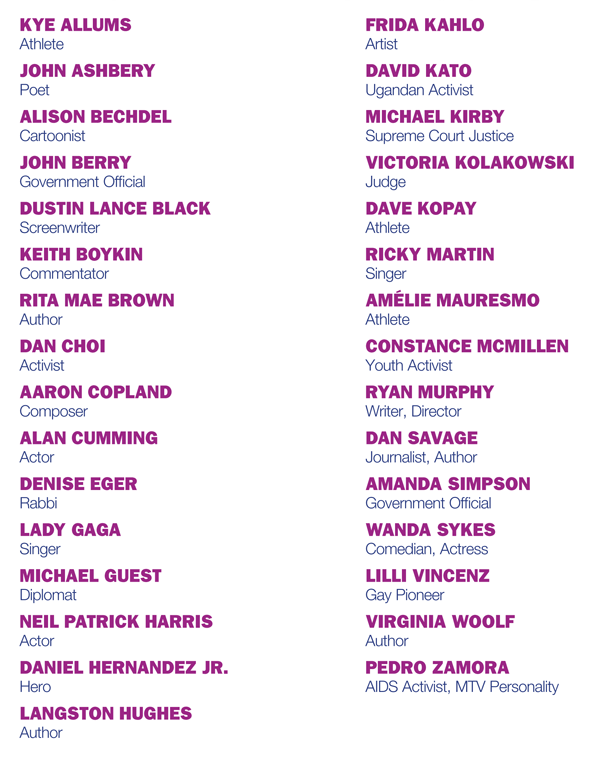 ---
---
Register for FREE
To register as a collaborating organization, school, workplace group, blogger, journalist, individual or activist, and receive the latest updates and ideas about planning your LGBT History Month celebration, click here.
---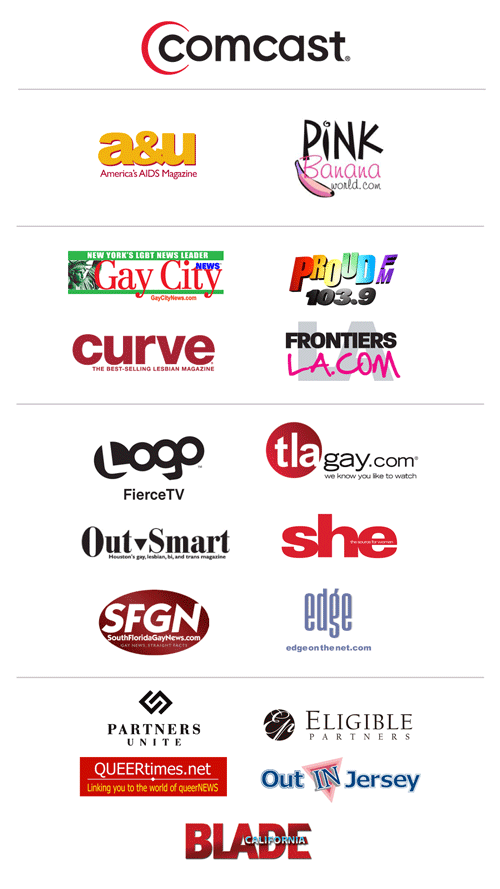 ---